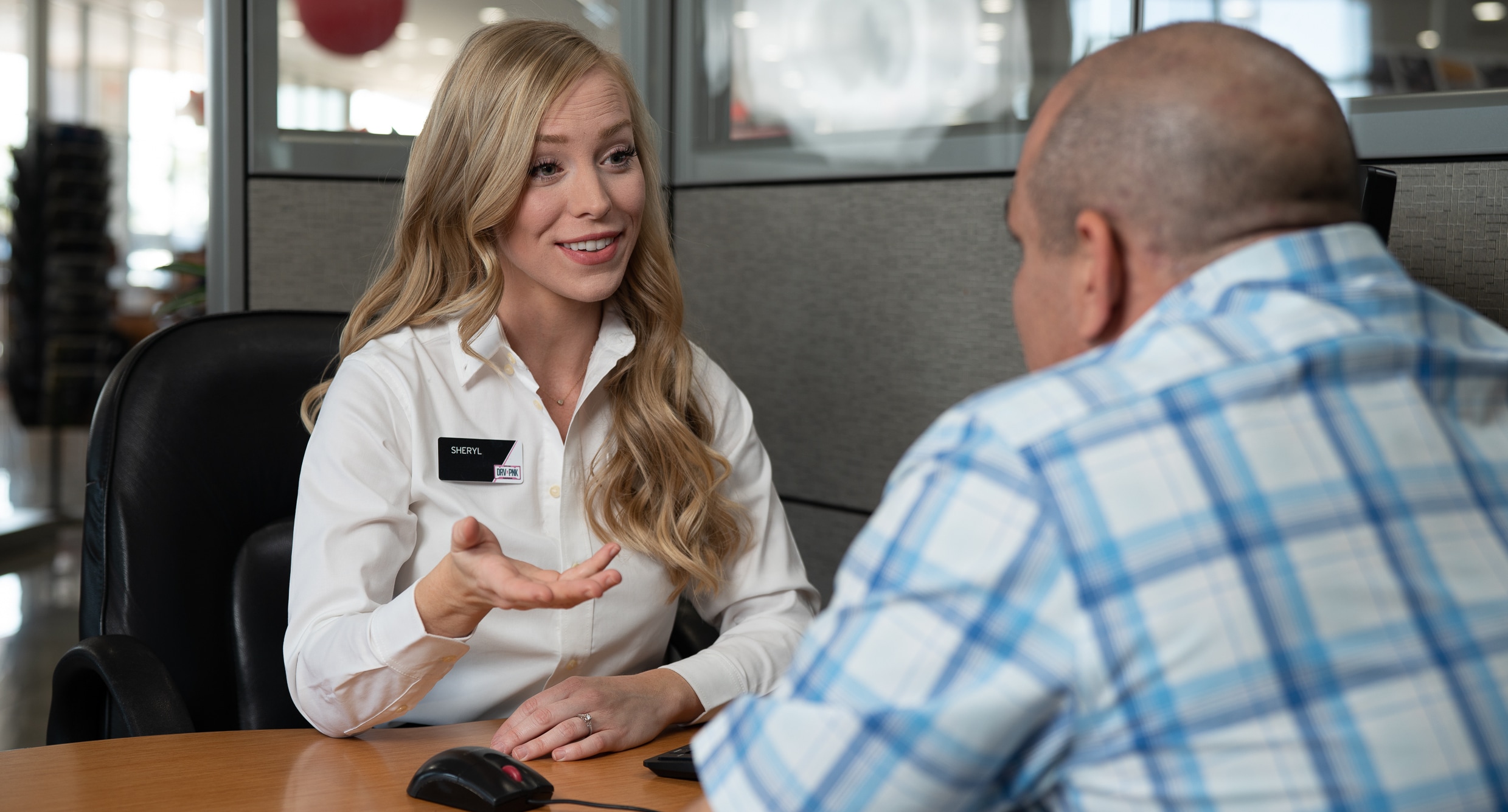 What About Automotive Financing?
We are committed to making every step of the finance process easy and stress-free. Our experts at our Finance Center work closely with you to figure out what is best for your unique situation, so you can enjoy the same comfort and freedom with your payments as you do behind the wheel. Most types of credit can qualify for financing. Our team of knowledgeable and experienced finance specialists work hard to make your dream Toyota go along with a dream payment plan. Making sure you are excited to receive the keys to your new vehicle, without any financial worries, is our ultimate goal. Learn more about automotive financing at our Finance Center.
Whether you are looking to lease or buy your Toyota, you will find the right financing packages for you at AutoNation Toyota Libertyville. Apply for Toyota financing today with our quick and secure online application, or give us a call at (224) 993-9001 to schedule an appointment with one of our finance team members to discuss your options. AutoNation even offers protection plans for your vehicle to keep you worry-free. We look forward to getting you behind the wheel of the Toyota you have been dreaming about today!
What Is Credit?
Your personal credit rating is determined by the way you spend, your reliability to pay your bills on time, and how much debt you have. A credit score is a number, usually between 300 and 850, that rates your credit worthiness. It reflects your credit risk and the likelihood of you paying your bills on time. The score will give lenders a better idea of your willingness to pay back a loan.
How Good Is My Credit?
The main factors involved in calculating a credit score are:
The number of accounts or loans you have with banks and lenders.
 
The types of accounts you have. Do you have savings or checking accounts?
 
Your used credit vs. your available credit. Are you constantly maxing out your credit cards?
 
The length of your credit history
 
Your payment history. Are you always late to pay your bills or do you pay on time?
Rate Your Credit
| | | |
| --- | --- | --- |
|  Rating |  FICO Score |  Description |
|  Excellent |  720 and above |  A long, established, positive credit history. |
|  Great |  690-719 |  Credit used wisely and never miss a payment. |
|  Very Good |  670-689 |  A positive credit history with no recent late payments. |
|  Good |  650-669 |  Responsible with credit and usually make payments on time. |
|  Fair |  630-649 |  Attempt to be responsible with credit but have had some recent credit challenges. |
|  Poor |  610-629 |  Multiple issues with my credit. |
|  Very Poor |  580-609 |  Significant credit issues or have only very recently established credit. |
|  Extremely Poor |  579 and below |  Extremely poor credit history or no credit history at all. |
This content is for educational purposes and isn't legal or financial advice.
Hours
Monday - Friday

9:00 AM - 9:00 PM

Saturday

9:00 AM - 7:00 PM

Sunday

Closed